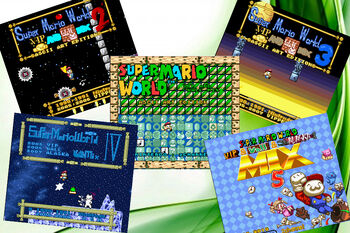 These are the download links for the VIP and Wall Mix games. 
TranslationsEditar
Edit
Some of the games are translated by Horikawa Otane of raocow's talkhaus. These were originally meant for raocow to play, as during his second run of the series (also his first LP uploaded on his YouTube, not counting the last few TSRPR videos), he used a rather terrible machine translation by Oyster of the Something Awful forums.
As of now, only VIP 1, 2, and 3 are translated. Note that you only need to patch the translation, and not the Japanese VIP patches first! Also note that these translations will make your ROM the AAE (meme) version.
Thirteen1355 also has inserted the translations of VIP 2 and 3 into the normal versions (NE).
Dropbox Mirrors:Editar
Edit
MusicEditar
Edit
Note: VIP 1 and 2 don't have custom music.
Dropbox MirrorsEditar
Edit